Refrigeration Service Hose Small
We can make service hoses in any desired connection, colour (blue, red or yellow) and length. Please contact us, see the contact button.
Below you see all possible connections for the 1/4" hoses. You can choose any combination of these connections for your hose.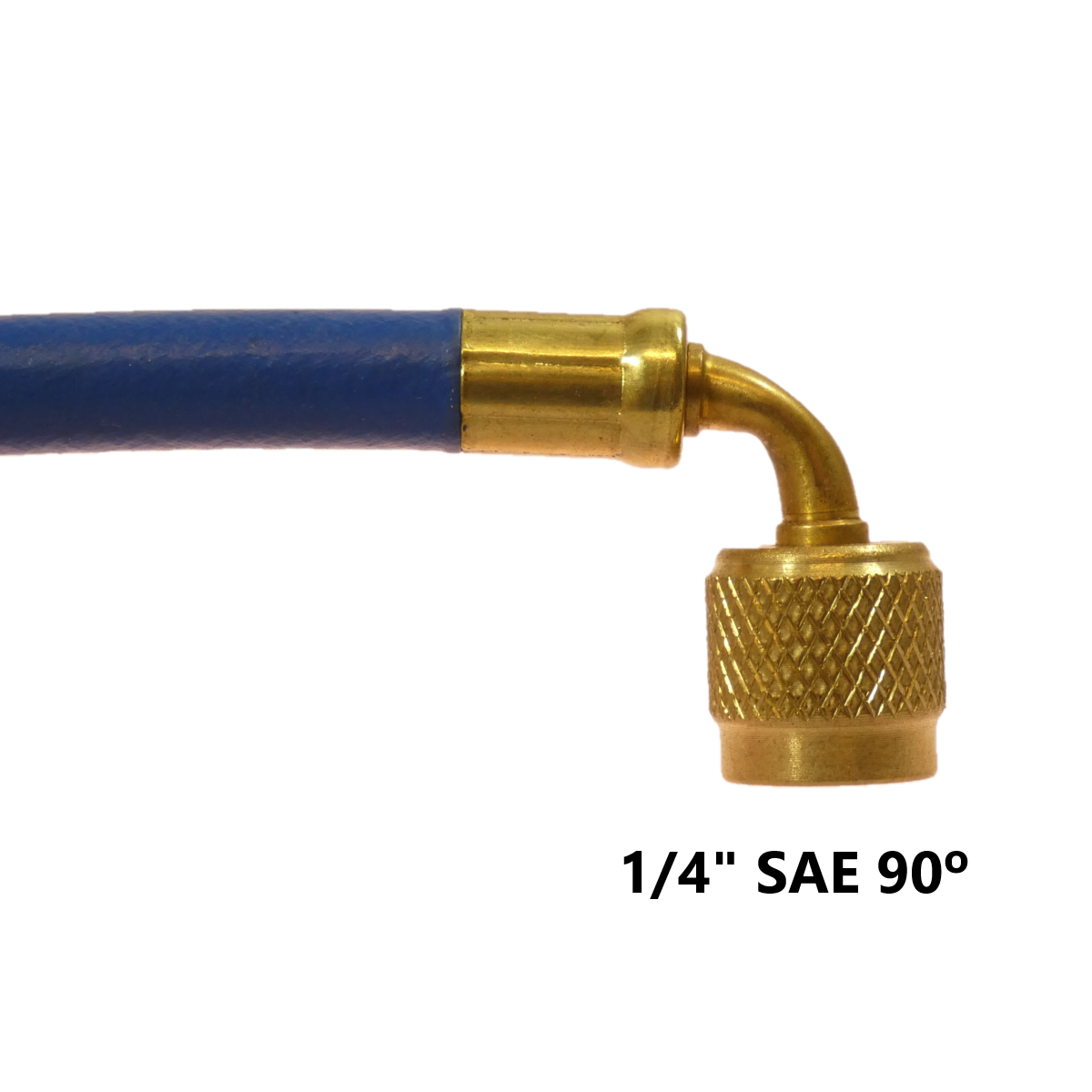 Selection of the options
Service hoses 1/4" blue
Service hoses 1/4" red
Service hoses 1/4" yellow
Furthermore, we offer a 1/4" hose set. The set consists of a red, blue and yellow hose of 90cm. Each hose has a straight 1/4" connection and a 1/4" connection of 45º with a ball valve. The article number is 11852.